New Sets Released in Germany, Unboxed!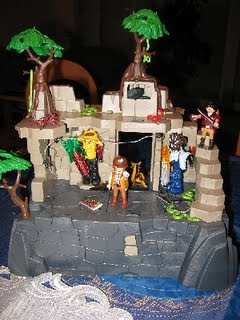 Klickywelt
added pages of pics from the new Adventurer/Temple theme whose English name is presently unknown to us. See rock figures which seem like Go-Bots' Rock Lords mixed with Bionicle! Admire giant lizard creatures and new snakes!
These new sets should be out in the USA in 2011-- after all, they're just hitting Germany right now. The USA should be getting the school and Africa in 2010, and they seem pretty promising. Particularly the new animals.