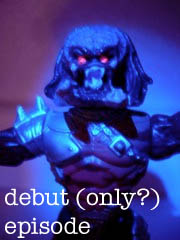 January 29, 2012
So It's Come To This, Another Podcast
Many many moons ago, we debuted the 16bit.com podcast, which morphed into the Entertainment Earth podcast, which itself is a lot of stuff from the daily headlines of this very site. The Sunday Night Slog aims to bring you meandering, worthless stories that come up between the time I spend updating the front page and Galactic Hunter, and when I put off going to bed. Not necessarily a weekly show, it is, like the original 16bit.com podcast, to be updated weakly.
This week's topic: Battle Beasts and Outer Space Men.